Find out if your pregnancy earlier with our Early Pregnancy Test Strips!
Waiting for your results from a pregnancy test can cause a lot of stress, so why not find out faster and more accurate?! Our sister site MotherandBaby.ie has specifically designed Early Pregnancy Test Strips to help couples trying to conceive and obtain accurate results in minutes! These tests allow you to test 3-8 days after conception giving you a 10mlU/ml sensitivity level. With the highest sensitivity on the market and prices as low as €0.60c per test, these tests are really a good option for couples trying for a baby. We know you will love these tests for their quality and ease of use - so much so we will give any customer a full refund if for some reason they don't like our tests.
Key facts about our early pregnancy tests: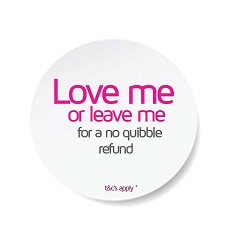 One of the most sensitive tests on the market with 10 mIU/ml sensitivity level, letting you test 3-8 days after conception.
Individually foil wrapped for a long use by date - normally about 1 year. Silica sachet included for longer life.
Easy to use. Clear lines & full instructions included.
Fully Ce marked as a medical device for home use.
Very cost effective as low as 0.60c per test. Test as much as you want!
Qualifies for our love me or leave me money back promise!
The Earliest Pregnancy Test Available - why?
Each pregnancy test is made different and has different sensitivity levels. Our sister site's pregnancy tests are specially made to provide the most sensitive test on the market!
HCG hormones are made in the female body during pregnancy are detected in the period before your first missed period. The higher sensitivity the test has to these HCG hormones, the earlier you can test. With such a high sensitivity, you can start testing 3-8 days after conception.
Easy to use: These pregnancy tests are almost identical to the tests used in most Irish GP office. You simply dip the strip in your urine sample and lay it on a flat surface. Your results will show in a few minutes.
Accuracy & Quality:
Over 99% accurate. These pregnancy test strips are used by doctors and labs literally all over the world but are CE marked and cleared for home use in Ireland.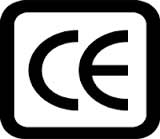 | | |
| --- | --- |
| Choose Size | Small : 146cm |
| XL BABY GATE SIZE | N/A |
| Pick Your Size | XL (A) |
| Free Shipping | N/A |
| Price | €7.99 |
Customer Reviews
Great value

Review by Claire / (Posted on 03/10/2017)

Great value and easy to use.